real geeks love tress macneille
Did you know that the woman who played Vasquez in Aliens also appeared in Fear and Loathing in Las Vegas? Remember when Benicio and Johnny tackle the maid and "hire" her as an informant for some deranged government plot? Well Alice the Maid is the same ass kicking Jenette Goldstein who in Aliens when asked by one of her male comrades "... have you ever been mistaken for a man" uttered the classic response: "No, have you?"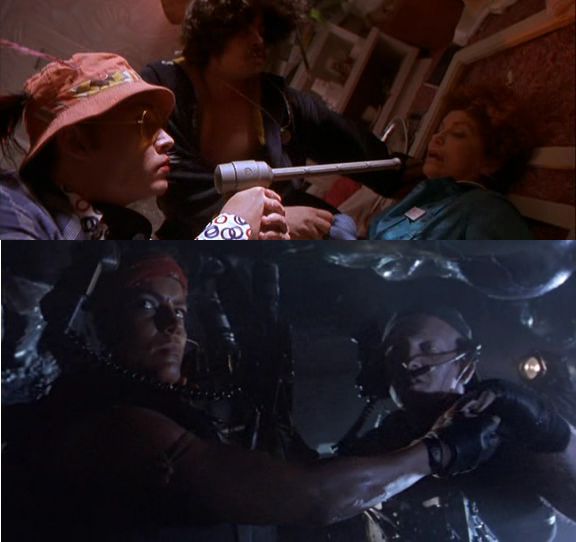 I can't remember when I first noticed that, no doubt I was referencing the Aliens IMDB entry to improve my score on some highly prestigious Sigourney Weaver trivia contest. If those flicks arent't enough for ya, she also did a brief stint as the T1000 in Terminator 2 (remember the milk carton?) and is credited with an appearance in an episode of Max Headroom.